We Listen, Care, Explain, & We Cater to Cowards
Maple Dental Office
5-573 Maple Ave. Burlington, ON L7S 2E8
VISIT MAPLE DENTAL OFFICE
VISIT MAPLE
Changing Lives One Smile at a Time
Mapleview Dental Centre
900 Maple Ave. (inside Mapleview Mall) Burlington, ON L7S 2J8
VISIT MAPLEVIEW DENTAL CENTRE
VISIT MAPLEVIEW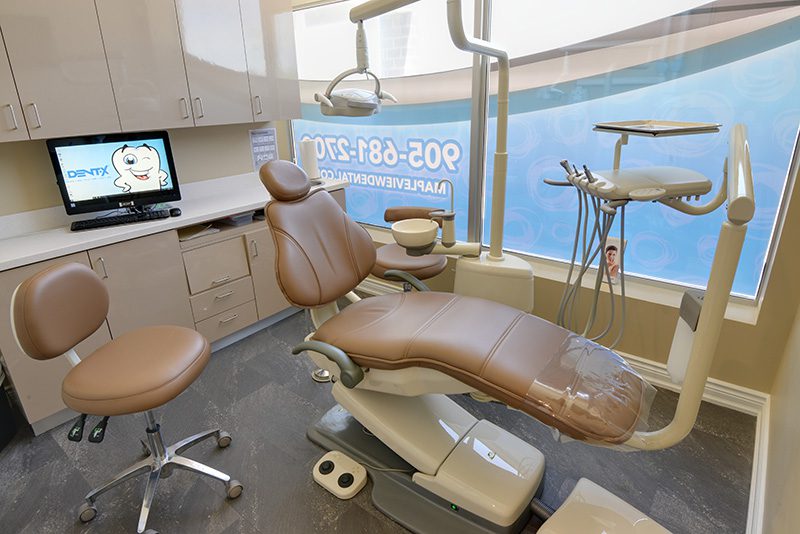 Family Dentistry
We perform an extensive range of dental procedures to meet your needs, expectations, and especially your comfort. Prior to any dental procedure, our dentists will assess your needs and oral health goals to determine a personalized treatment plan.
Cosmetic Dentistry
Even if you have the healthiest smile, you may still be unhappy with the way your teeth look. Cosmetic dentistry can give your smile a makeover.
Dental Care
At Maple & Mapleview Dental we pride ourselves on our commitment to high-quality dental care. Our dental team is dedicated to helping you retain your teeth for a lifetime.
visit us
Make An Appointment
Maple Dental Office and Mapleview Dental Centre are conveniently located and have ample parking, one less thing for you to worry about!
Give us a call to book your next appointment:
Phone: 905-333-4050
Fax: 905-333-1603
Email: maple@maple-dentistry.com
Hours
Monday: 9:00 AM – 8:00 PM
Tuesday: 8:00 AM – 5:00 PM
Wednesday: 8:00 AM – 8:00 PM
Thursday: 8:00 AM – 3:00 PM
Friday: 8:00 AM – 2:00 PM
Alternate Saturdays: 9:00 AM – 2:00 PM
Phone: 905-681-2700
Fax: 905-681-2981
Email: mv@mapleview-dental.com
Hours
Monday: 8:00 AM – 8:00 PM
Tuesday: 10:00 AM – 8:00 PM
Wednesday: 9:00 AM – 5:00 PM
Thursday: 10:00 AM – 8:00 PM
Friday: 10:00 AM – 5:00 PM
Saturday: 8:00 AM – 3:00 PM