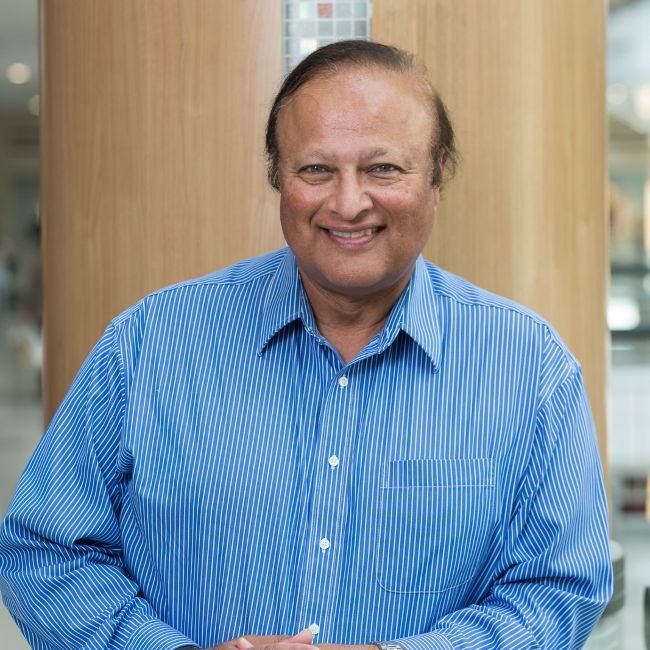 Dr. Kapur
Dr. Kapur combines his exceptional education, extensive clinical experience, and long-standing personal dedication to improving his patient's dental health. This allows him to bring outstanding health and beauty to his patients' smiles. His light heartedness, endearing personality and incredible sense of humour relaxes and reduces anxiety in many in many patients. This makes each visit to the dental office an enjoyable experience. You will always leave with a smile on your face!
Dr. Kapur graduated from the Royal Dental College of London, England. Upon returning to his hometown of Burlington, he completed his general practice residency at Hamilton General Hospital. He then dedicated one year in Yellowknife providing dental treatment to under-serviced communities of Northern Canada. When he got back, he opened the Maple Dental Office in 1988 and Mapleview Dental Centre in 1990.
Dr. Kapur maintains an active membership with distinguished professional organizations. These include the Burlington Dental Academy, the Ontario Dental Association and the Platinum Circle of Dental Professionals. He continuously strives to perfect his skills by consistently participating in continuing education courses. Dr. Kapur is very passionate about his work. He takes pride in having diverse practices that offer modern technology and a wide range of dental services to cater to his patients.
When not designing dazzling, healthy smiles for his patients, Dr. Kapur loves spending time with his wife Achala. They have two beautiful children Ishaan and Sahana. In his leisure time he enjoys golf, photography and squash.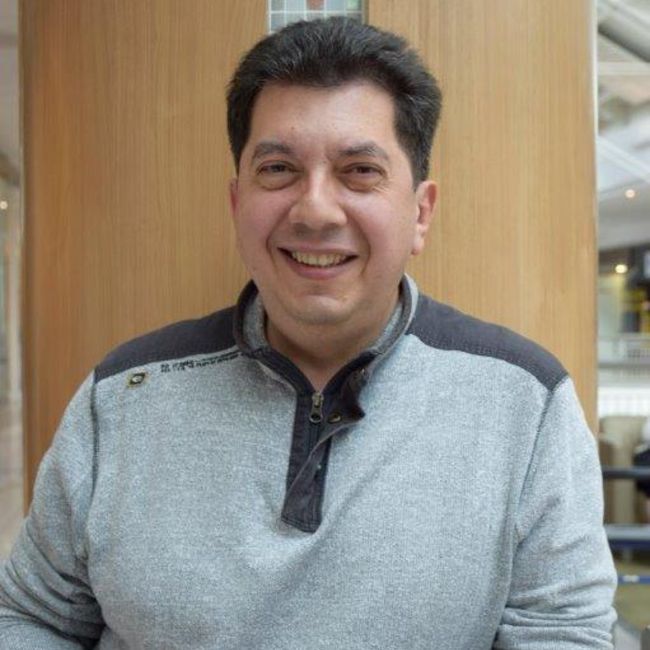 Dr. Buddalyan
For more than thirty years, Dr. Igor Buddalyan has been providing the most advanced dental care in a comfortable and pleasant environment. In 1987, he graduated from dental school at the Azerbaijan State University. He passed the NDEB of Canada certification in 1999 and is fully licensed by the Royal College of Dental Surgeons to practice general dentistry in the Province of Ontario.
Affectionately referred to as Dr. Igor by his staff and patients, Dr. Buddalyan has been practicing dentistry in Toronto since 1999, and in Ottawa since 2001, where he owned a Family Dental Practice for 16 years. He is known for his gentle and caring touch along with his ability to make every patient feel calm and comfortable.
In addition to general dentistry, he helps patients to achieve beautiful smiles with cosmetic dentistry. Dr. Buddalyan enjoys educating patients about preventative dentistry and oral health care, as well as providing excellent dental treatment. In his spare time, Dr. Buddalyan loves reading good books and watching movies.
Dr. Ushakova
Dr. Ushakova has over 27 years of experience and brings a wealth of knowledge to our practice while building and maintaining strong and trusting relationships with her patients.
Dr. Ushakova graduated from the Ukrainian State Dentistry and Medical Academy in 1993. Upon completion of her degree, she practiced 5 years in a multi-specialty dental clinic in Kiev, Ukraine, until she moved to Canada with her family. Dr. Ushakova completed her National Dental Board examination equivalency and received her dental license in Canada in 1999. She practiced dentistry in the Canadian Armed Forces at the Dental Detachment Unit in Kingston, Ontario, and at other dental practices in Ontario. For the past ten years, she owned a Family Dental Practice in Brantford, Ontario. Dr. Ushakova joined Maple & Mapleview Dental in 2020.
On her journey of providing people with comprehensive dental therapy, she continues developing and expanding her pool of dental skills with various workshops and training in oral surgery, sedation dentistry, pediatric dentistry, implantology, patient management, and many more. Dr. Ushakova is an active member of both the Ontario Dental Association and the Canadian Dental Association.
Dr. Ushakova lives in Hamilton with her husband. In her spare time, she enjoys weightlifting and hiking. She is a bit of a food connoisseur and likes to try different ethnic food in their countries of origin. She is learning how to stand-up paddle and operate an OC-1 and is a member of the KAB dragon boat team.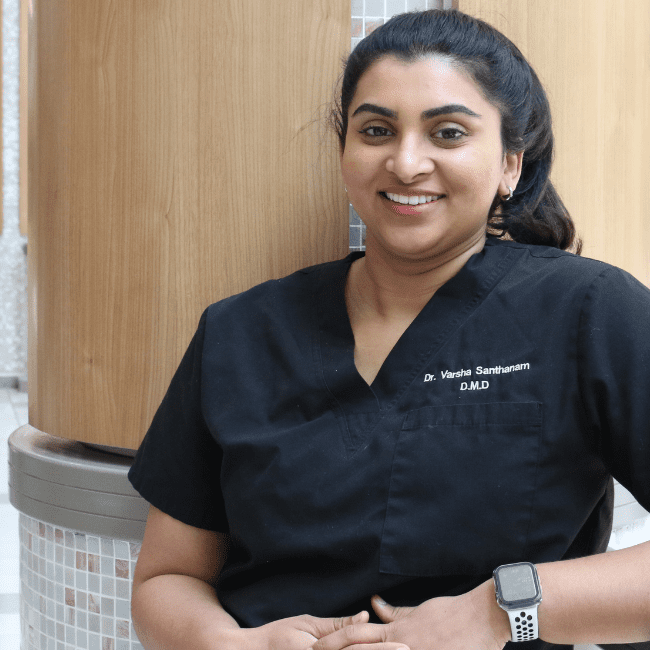 Dr.
Varsha Santhanam
Dr. Santhanam's passion for travel led her to Sydney, Australia where she graduated from The University of Sydney with Doctor of Dental Medicine. She returned home to Canada and has been practicing dentistry in Ottawa, Toronto and now Burlington. Dr. Santhanam is trained in various aspects of dentistry including fillings, root canals, Invisalign, oral surgery, nitrous and oral sedation, cosmetic dentistry, crown and bridge, implants, and dentures. She is a member of RCDSO, CDA and ODA. Actively enrolling in continuous education courses, Dr. Santhanam is able to provide her patients with the best treatment available. She enjoys connecting with her patients and ensuring all their dental visits are pleasant and informative.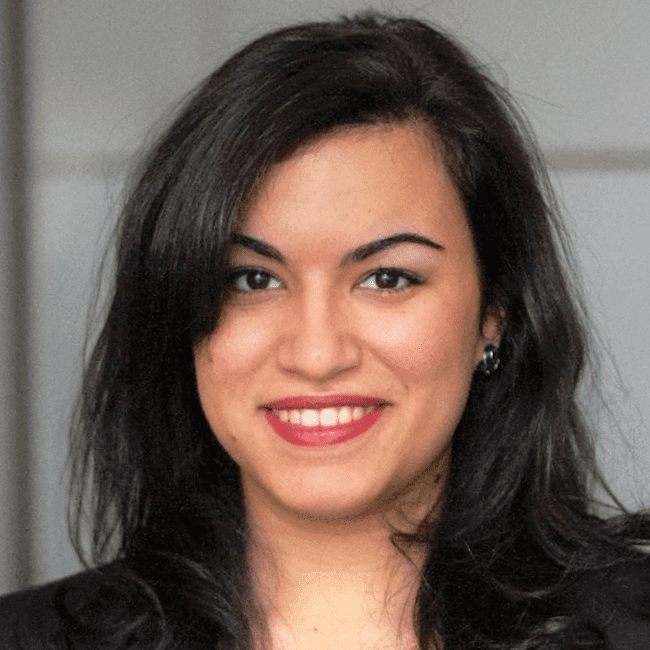 Dr. Kamel
Dr. Mariam Kamel was born in Egypt and raised in the United Arab Emirates. She completed a Bachelor of Health Sciences at McMaster University, followed by a Masters of Public Health before pursuing her Doctor of Dental Surgery degree from Western University's Schulich School of Medicine and Dentistry. Dr. Kamel enjoys building relationships with her patients and ensuring they have all the information necessary to make informed decisions about their oral health. In her free time, Dr. Kamel enjoys spending quality time with her family and friends, hiking, and everything arts and crafts!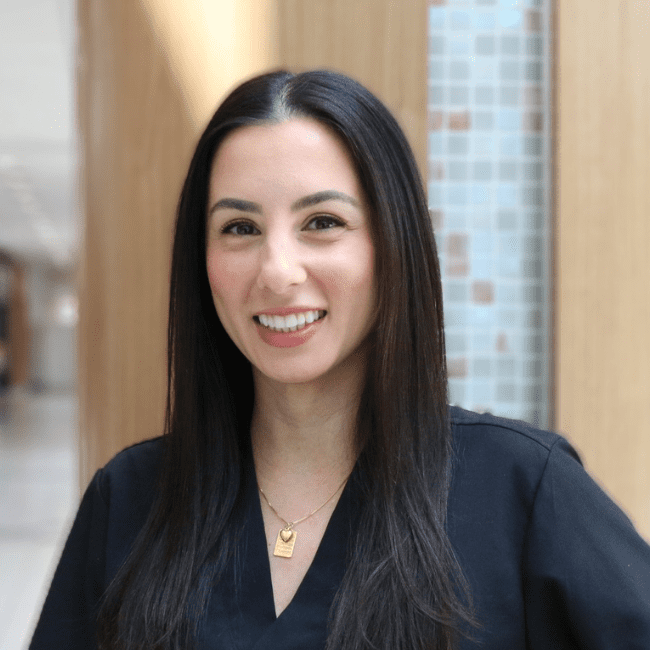 Show More
I am a registered dental hygienist who graduated from Toronto College of Dental Hygiene and Auxiliaries with High Honours in 2021. I also obtained a Bachelor of Dental Surgery degree from Pharos University Alexandria in Egypt in 2014. I've been fascinated by dentistry from a young age which sparked my passion to get into the field and help people get the smile they want and deserve. During my free time I enjoy painting, yoga, swimming and going to the beach.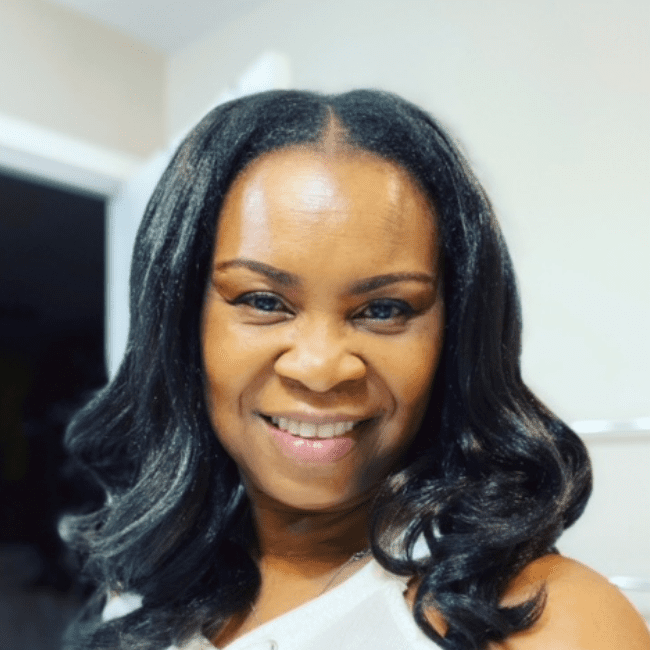 Show More
I was born  and raised in Jamaica and moved to Ontario where I complete my studies as a Dental assistant. After working as a dental assistant for 10 years, I decided to further my education to become a Dental Hygienist. I have been working for 12 years as a Registered Dental Hygienist and am grateful to be working in the dental field.
As a Registered Dental Hygienist, I strive to work alongside my clients in a collaborative effort to help achieve a healthy, confident smile and sustainable good health.
I am the proud mother of 3 sons and grandmother of two granddaughters.  I love to travel, read, swim and explore the outdoors. You can always find me outside during my time away from the office especially when the weather is beautiful.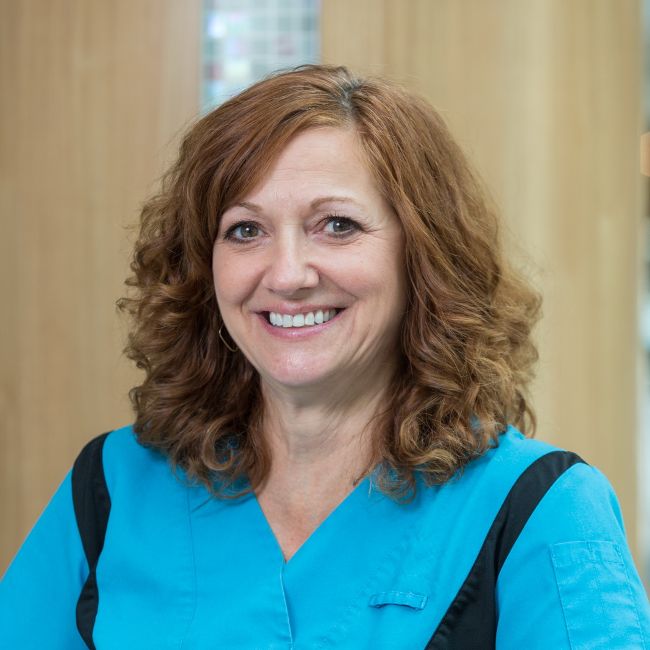 Show More
Originally from Alberta, I moved to Ontario in the early 90's looking for a life change. I chose a career in Dental Assisting to allow me to utilize my people skills and take care of people. During my work placement while attending Career Canada College, I worked with Dr. Kapur and loved it so much that I have now been working as his Assistant for over 20 years! I have grown in my career and built a lifetime of relationships with team members and patients. As a wonderful and dedicated team, we strive to provide the best dental care that we can!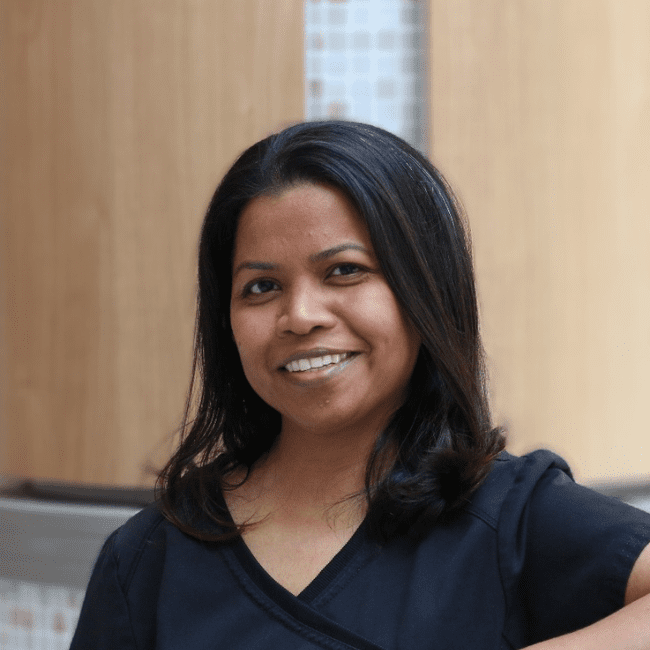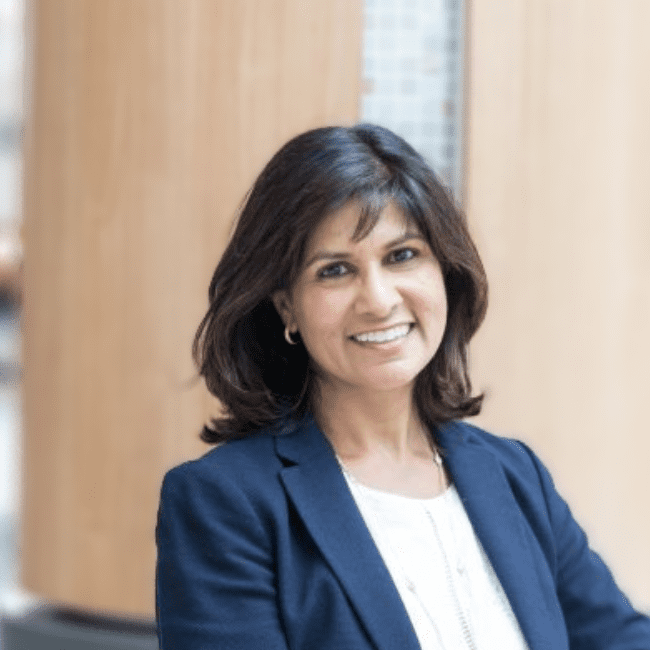 Show More
Upon graduating from York University with my Bachelor of Business Administration, I worked for Ontario Hydro as a Financial Analyst for 15 years. Subsequently, for many years while raising our children, I worked behind the scenes helping my husband Shammi with his practices. I enjoyed working with him so much that in January 2007, I joined him and his team as his Office Manager. This position allows me to apply my education and extensive experience while continuing to learn and grow. I have had the pleasure of developing strong relationships with the team members and patients over the many years. I have been very lucky to have the opportunity that allows me to balance my life with family and work. I love spending time with Shammi and our two children Ishaan and Sahana. My hobbies include traveling and exploring different countries, reading and taking long walks with family and friends.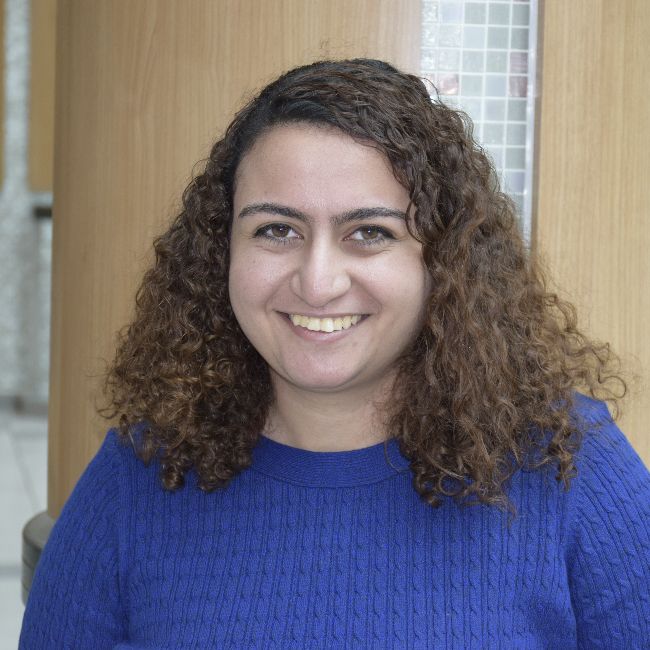 Show More
Hi I'm Mariam. I grew up in Egypt where I graduated from dentistry school in 2011. I have a passion for film making, writing and photography. I moved to Canada and joined Dr. Kapur's reception team. I love my job and I'm so excited to help you and your family at our office!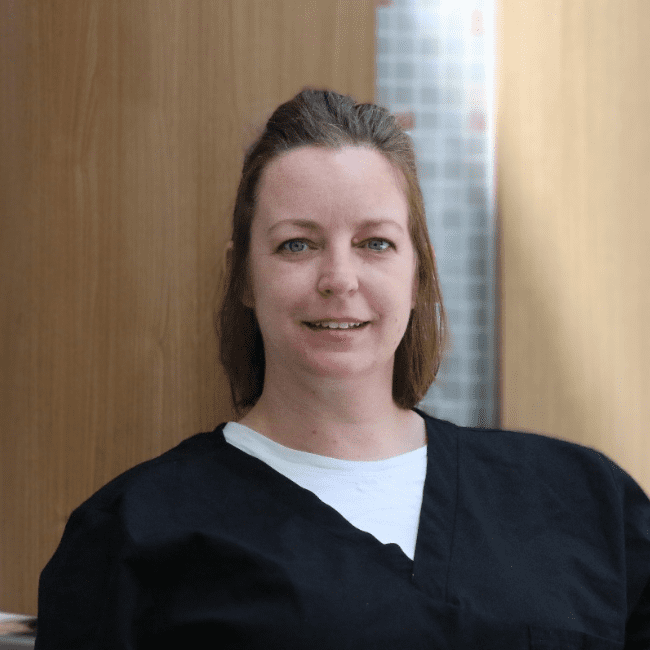 Show More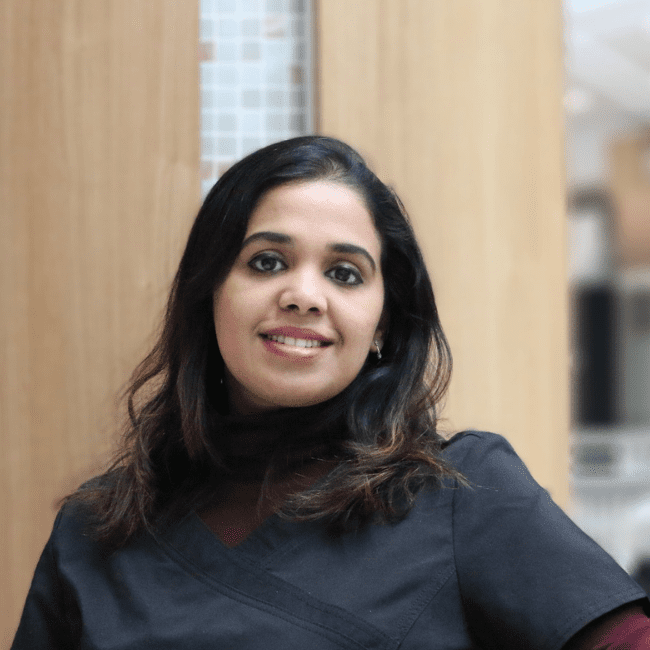 Show More