Experience a Radiant Smile with Zoom! Teeth Whitening in Burlington, ON
Burlington Teeth Whitening Services
Introducing Burlington's premier teeth whitening service – Zoom! Teeth Whitening at Maple & Mapleview Dental. Our team is excited to bring you a fast, safe, and effective solution for achieving a brighter and whiter smile that truly dazzles.
Zoom! Whitening for Outstanding Results
At Maple & Mapleview Dental, we specialize in transforming smiles with the advanced Zoom! chair-side whitening system. This treatment is meticulously designed to deliver consistently remarkable results. Experience a smile makeover that leaves you feeling confident and radiant.
Why Choose Zoom! Teeth Whitening?
Zoom! Teeth Whitening offers a multitude of benefits that set it apart:
Longer-Lasting Results:

Our Zoom! treatment provides results that stand the test of time, ensuring your smile stays dazzling for the long haul.

Efficient Treatment Times:

With Zoom!, your teeth can be noticeably whiter in just one appointment, making it a convenient option for those seeking quick results.

Comprehensive Whitening:

Unlike other methods, Zoom! treats all your teeth at once, ensuring an even and consistent whiteness throughout your smile.

Safety First:

Our dental professionals use proven chemical formulas in conjunction with the latest dental technology, ensuring your safety and comfort throughout the procedure.

Expert Care:

Our experienced professionals administer the treatment, ensuring you receive exceptional care and optimal results compared to at-home alternatives.

Minimal Sensitivity:

Unlike many other teeth whitening methods, Zoom! is designed to minimize sensitivity, making it a comfortable choice for patients.
Complimentary Maintenance Kit
After your Zoom! Teeth Whitening appointment, we provide you with a complimentary bleaching kit for regular maintenance, allowing you to enjoy your dazzling smile for even longer.
Love Your New Smile
With Zoom! Teeth Whitening, you'll undoubtedly fall in love with your rejuvenated smile. Showcase your confidence and enhance your overall appearance with a bright, white smile that leaves a lasting impression.
Book Your Zoom! Teeth Whitening Appointment!
Ready to unveil a brilliantly white smile? Book an appointment with Maple & Mapleview Dental today. Our dedicated team is excited to guide you through the process and provide you with personalized care that caters to your unique needs. Don't wait to achieve the smile of your dreams – take the first step towards a brighter future by booking your appointment now!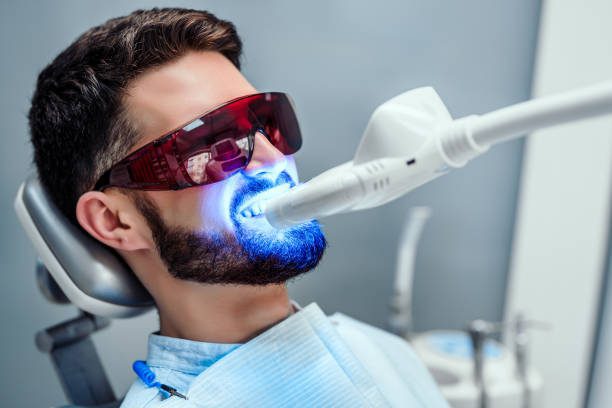 Schedule an Appointment At
Maple Dental Office
Click here to learn more
Schedule an appointment at
Mapleview Dental Centre
Click here to learn more
Schedule your appointment Now