Achieve a Confident Smile with Dentures in Burlington, ON
Burlington's Denture Clinic
Welcome to Burlington's trusted denture clinic, Maple & Mapleview Dental. We specialize in providing high-quality denture solutions that offer both functionality and aesthetic enhancement. If you're seeking a comfortable and effective way to replace missing teeth, our experienced team is here to transform your smile.
What Are Dentures?
Dentures are removable dental appliances designed to replace missing teeth and restore your smile's natural appearance. At Maple & Mapleview Dental, we meticulously craft dentures to closely resemble your natural teeth, ensuring a seamless integration with your smile.
Complete Dentures & Partial Dentures
Whether you're missing all or only a few teeth, we offer tailored solutions to meet your needs:
Complete Dentures:

Designed for those missing all their teeth, complete dentures provide a comprehensive solution for restoring your smile's functionality and aesthetics.

Partial Dentures:

If you have some natural teeth remaining, partial dentures not only fill in the gaps created by missing teeth but also prevent the remaining teeth from shifting.
Immediate Dentures
At Maple & Mapleview Dental, we understand the importance of a continuous smile. Immediate dentures are crafted in advance and placed immediately after teeth extraction, eliminating the inconvenience of being without teeth during the healing process. As your tissues heal and shrink, adjustments will be made to ensure your comfort and optimal fit.
Quality & Durability
Our dentures are expertly designed to be durable, ensuring they withstand the test of time. While dentures can last for many years, they may require occasional remaking, repairs, or readjustments due to normal wear.
Experience the Transformation
A confident smile is within your reach with the help of Maple & Mapleview Dental. Our compassionate team is dedicated to delivering comfortable denture solutions that restore your oral function and boost your self-esteem.
Book Your Denture Consultation Today!
Ready to regain a confident smile? Book an appointment with Maple & Mapleview Dental today. Our friendly team is ready to guide you through the process, answer your questions, and create a personalized denture plan tailored to your unique needs. Don't let missing teeth hold you back – take the first step toward a radiant smile by booking your appointment now. Your journey to a complete and beautiful smile starts here!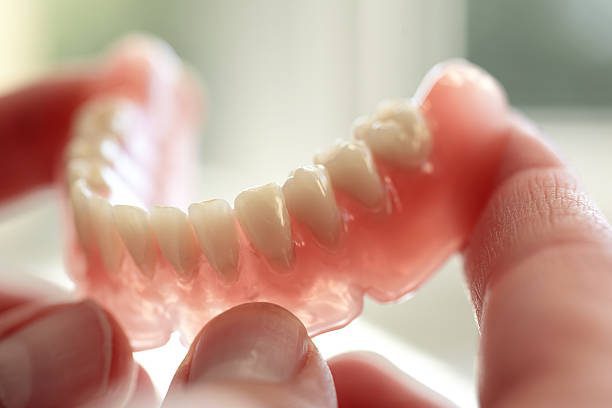 Schedule an Appointment At
Maple Dental Office
Click here to learn more
Schedule an appointment at
Mapleview Dental Centre
Click here to learn more
Schedule your appointment Now